September 07, 2009
Finding our way
Who are we? What do we stand for? What do we do? Why are we here? After so many years it's time for us to find who the Ishnu Por Ah is again, identify our ideals and build strength to move forward into the unknown ((though it is actually known. . .can you say Cataclysm? heh)). Looking forward to what will hopefully be a fruitful endeavor.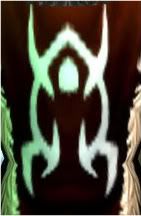 Ishnu Por Ah
"For the Earthmother"
Posted by Red Earth at 07:30 AM | Comments (0)
March 21, 2006
Updates!
After a considerable amount of work, with feedback from most of the current body of the guild, our new Charter has been released. You can find it up above, beside the guild roster.
A HUGE debt of thanks go to Red, Keeya, Shim, Echota, Geryon and the others who contributed to the writing of the new charter.
Bear in mind, as you read it, that it is a living document and is subject to change from time to time. I will alter the last edited tag to reflect any changes that have been made. Also, from here forward, any larger additions or changes will have a link placed after the modified date to make finding them simpler. (This doesn't include typographical errors and the like, only larger portions of text).
Posted by Feren at 10:36 PM | Comments (0)
January 17, 2006
So Long Kogg...
You're a great guy, and I was sad to hear from Red that you'd decided to go, but life is what it is, and you've got to do, what you've got to do. The fact that you took the effort to log in, talk to someone, and remove yourself speaks volumes about the kind of guy you are.
If you ever come back, you'll have a home with us, and hey, if you've got an alt who's big on Nature and the Earthmother, look us up too.
Best of luck buddy.
Feren
Posted by Feren at 10:11 AM | Comments (0)
October 20, 2005
We're Taking the Plunge
Hopefully with everyone's blessing. I've started the recruiting campaign. A long time in coming, I know. Hoping it goes well and we get some great new players and personalities added to our lovely little guild.
If you don't know already, we've recently added a few who have been long time friends to some of us. So if you haven't, welcome Eshan, Avaryne, and Neris who has made his return. Yay!
If you're new to us and considering membership, I'll direct you to our forums here to take a look around. And you'll find a bit more description and a place to apply in our General Discussions section.
*puts on her scuba gear and dives in*
Red Earth
Posted by at 11:08 AM | Comments (0)
August 11, 2005
Things go awry when Feren-mun is away
OOC:
Well.. it looks like things have changed dramatically, some of us have splintered off to become Razortalons. It's really no suprise, most of us knew Meri was going to do it anyway and I support him in his endeavor. We lost Nirani, Neris, Xenarr and Merimu.. sort of the domino effect, which again i'm not too suprised about. I knew it was going to happen eventually. Being that Neris is no longer in the guild the weight falls heavier on Red's, Qoz's and my shoulders. I'd also like to welcome Dregly and Citlali into the guild! Don't mind the craziness... if it's not trolldrama.. it's something else.. ;)
-Urg-mun
Posted by Urguriak at 05:40 PM | Comments (0)
July 27, 2005
Change is in the air
OOC:
Many, many things were discussed at the guild meeting last night, our first in several months. Red Earth is going to be posting a summation of things, I think, in the forum when she has a moment to do so, but there are a few changes which should be noted right away.
In my stead (heck, even in my presence), leadership now falls on the shoulders of four folks: Red Earth, Qoz, Urguriak, and Neris.
Also, I have granted permission to both Red and Urg to update this front page. Should Qoz or Neris want it, they just need to ask (I shouldn't have any problems setting it up so they can). Hopefully that will prompt some more activity here.
I URGE folks to use the forum more frequently, even if it's just silly crap to let us know you're still around. We clearly had (have?) a problem with communication, and with all the resources we have at hand to talk to one another, there's really no reason for it, in my opinion.
There will be an IC post regarding the changes in the guild from me as well, as well as a shuffling of ranks, and what they are allowed to do and suchlike.
Posted by Feren at 12:36 PM | Comments (0)
June 17, 2005
Blooded and Trusted
Qoz now holds the rank of Trusted, for all intents and purposes, he may be turned to as Leader when I am not around. There will be a second who is elevated to this rank, as soon as I am able to speak with them.
Darba, shortly before leaving us for some time to enter the Emerald Dream, has joined me in walking the path of the Blooded. Soon, I would wish to meet and speak with more of you, to ask that you might join me on this road as well.
I have... other news, but here is not the place for it, look for it along with my other tales soon.
May She watch over you all in my stead, and grant you strength in these times. Ishnu Por Ah!
Posted by Feren at 09:02 AM | Comments (0)
June 08, 2005
Changes...
Seeing as so many of are scattered to the four winds right now, I have decided to go ahead with certain changes without seeking a vote from you all. If you have a problem with this, speak here, or seek me out in Moonglade where I shall be staying until such time as I am ready to return.
Jodar, Ruferduf and Ceridwyn have all been promoted to the rank of Kin. They have been family to us long enough, and have earned the rights which their titles grant them.
Also, long overdue, Neris, Roshuatah, Urguriak, Merimu, Xenarr, and Nirani have been granted the title of Fellows.
Lastly, Redearth has been welcomed into the arms of Ishnu Por Ah, and seeing as how many of us have known her, for so long, I have opted to grant her the title of Fellow immediately.
As far as guild meetings are concerned, it is evident that gathering all of us together is a massive feat in and of itself, so I have decided that from now on, until such time that otherwise is needed, we will no longer have formal meetings once a month. I would like to meet informally once a month, as many of us as possible, to discuss the events of the world around us. As we are all in such constant communication, the need for all of us present is somewhat lessened. Less frequently, I will be arranging for a more formal gathering, at which I would like all (or as many as is possible) to attend. Likely, I will hold these meetings for matters of greater importance, ceremonies, holidays, and the like. Ample warning will be provided for these meetings.
If there are any more individuals whom any of you would see be with us, those with the title of Kin or Brethren may invite them, with the only formality being that either the person sponsoring them (so to speak) introduce them here, as well as bringing the individual in question here.
On the matters of the plague, we shall discuss them as they arise and we are available to do so, Qoz, I trust you are still well informed on these matters?
Lastly, the matter of a more formal alliance with Kul'Thran's clan, the Silver Serpents, has my utter approval, but I will put it to a vote here for the rest of you to decide upon.
Posted by Feren at 12:13 PM | Comments (0)
April 27, 2005
Guild Meeting Recap
Congratulations to Ceridwyn on her promotion to the rank of Fellow, which was granted unanimously.
Welcome also to both Roshuatah and Urguriak to Ishnu Por Ah.
(Merimu and Xenarr too, why don't you people TELL me these things? :) )
Posted by Feren at 12:29 PM | Comments (0)
April 20, 2005
April 26th Guild Meeting - Topics of Discussion
Since the meeting is a week away, I'm going to post an official list of topics. Anything not on this list by Monday night will wait until ALL matters have been discussed to satisfaction by those present before being brought up. Also, unless by some miracle the current issue with Feren IC is dealt with before then, I will be at the guild meeting as a PURELY ooc presence, ye old Guild Leader and Web Monkey, nothing more.
I'm listing these in order of priority. If you want to add, remove, or scoot something around on the list, say so in the forum. Also, any of the issues that need a vote, vote on ONLY if you know you will NOT be around.
1. Ceridwyn's promotion to Fellow from that of Traveler. Yay or Nay vote.
-1a. Possibility of promoting Fellows to the rank of Brethren. Yay or Nay vote.
2. Absentee members:
-2a. Lute & Hyaciss I vote to leave be, as well as Euchrid/Jaylia (simply mark as absent). Yay or Nay vote.
-2b. Moonbear, the vote is to keep, or drop. Has not been on in a LONG time, no contact with any of us in any form (that I know of). Yay or Nay vote.
3. Admission of new members:
-3a. Vote to raise the member cap from 15 to 30. Yay or Nay vote.
-3b. Petition for admission of new members. (If you're thinkin of someone, bring it up. If you can, bring them WITH you)
4. Voicechat:
-4a. I plan on using Skype for the guildmeeting. If anyone has problems with this, let me know.
-4b. Options for using through instances. Discuss.
5. PVP Honor System. This is a HUGE issue right now, both in and out of character. This will, likely, be the bulk of the meeting's discussion.
Please bring up any other issues, and I will add them to the list.
In a perfect world, the meeting could be started at 5:30-6:00 pm server time, but I doubt that will work. Let's shoot for meeting up between 6:30-7:00 pm server time.
Posted by Feren at 08:56 AM | Comments (0)
April 12, 2005
Guild Meeting Soon
Two weeks from now, April 26th at 6:00 pm server time.
Please head to the forum to bring up any topics you would like discussed. Over the next few days, I will be laying out a format for the guild meeting (and future ones) that should help us get through what needs getting through MUCH faster.
I hope to see many of you there.
Feren
Posted by Feren at 10:15 AM | Comments (0)
March 16, 2005
A Small meeting of Brethren
The guild meeting went off last night with little fanfare and, frankly, little attendance. Darba, Getharn, Jaylia, and myself were all there to deal with the few official matters on hand. A few folks have been raised to the rank of Fellow, with unanimous approval. Congratulations Jodar and Ruferduf!
I was a little disappointed that more of you were not able to attend, but I am certain that whatever matters kept you away were surely important ones. I am going to tentatively call for the next meeting to be either Monday April 25th or Tuesday April 26th. Hopefully with this much notice before the fact, we can get a few more people to show up.
It was also a pleasure last night to meet Ceridwyn, I hope to see her again in the company of our fellows.
Until next I see you, may the Earth Mother protect you all.
-Feren
Posted by Feren at 08:54 AM | Comments (0)
March 14, 2005
A gathering of fellows and brethren...
Tuesday, March 15th, around 7:30 pm we will have our first guild meeting. Attendance is not mandatory, but it is VERY much appreciated. I would like to see as many of you there as possible. If you cannot be there, try to send me a letter and let me know of any concerns you might have.
May the Earth Mother watch over you all until then.
Posted by Feren at 09:43 PM | Comments (0)
February 14, 2005
Guild Matters
My friends, with our 'guild', our family, I am striving so very much, to avoid a lot of the politics and in-fighting that is often inherent to such organizations. However, it does seem that a few ground rules need to be laid down, in order to keep everyone happy.
The first thing I'd like to say is that I would prefer it if our guild remain small, ideally no more than 15 members ((people's alts/mules/bank slot characters don't count toward this)). Once we've hit that number, I wholly plan on removing the ability of everyone to admit new members to our ranks. If someone does come along, who is just fantastic, then it will be up to whoever happened to meet them to introduce them to me, and others within our guild, and we can vote on whether to allow them into our number.
I'm also planning on re-arranging the permissions that each of the members have. I wholly intend on allowing any of the founding members of our guild to invite others, my sight unseen, to the guild, with the following conditions in mind:
Anyone you invite MUST have a note tied to them stating who invited them.
In you invite someone, who turns out to be a problem, you will temporarily lose you privileges to invite new members. Repeated problems of this sort will result in further disciplinary action.
Until the new member has met (and preferably hunted) with at least 3 other members of the guild, they must remain at the rank of Traveler.
When you do invite a new member, if ALL of the other founding members are not available to talk to/meet them, you must post a note ((on the forums)) introducing the new member to the others in the guild. ((Refer the new member to the forum to introduce themselves as well))
I am going to remove the ability to kick people out of the guild from everyone save myself. I will be adding two additional ranks to our titles to take care of problem and new members so that we never have an issue of people being removed from our ranks simply due to petty disputes. If you feel someone needs to be removed from the guild (and I am not immediately available), lower them to the rank of Pariah, and send me a letter ((or contact on the forum)) and they will be reviewed. The two new titles are as follows:
Pariah - This rank is for members (ANY members) who by some means or another have come to require disciplinary action, up to and including removal from the guild. They will only be allowed to listen in to guild conversations, but not participate in them. If you demote someone to this rank, note it so, and I will speak with you in consideration of what their further punishment should be. ((If they have forum membership, they will be banned from the forum (they can still read, but not post), should they be removed from the guild, their forum permissions will also be removed.)) Before you brand someone as a Pariah, be sure you have valid reason. Frivolous branding of fellows will lead to severe disciplinary action. It is preferable if you have some sort of evidence of the offense/behavior warranting such a branding ((screenshot of the chat window, or a chat log (if you are using a UI mod that supports it))). If the behavior is witnessed and vouched for by two or more of the Brethren, that will also suffice.
Traveler - This rank is for new members that have NOT yet met with at least 3 guild members other than yourself, They will have the least privileges in the guild second to the Pariahs. This is merely a temporary rank until they membership is assured (through meeting others and gaining acceptance).
In addition to these changes, I have decided to change our titles as follows:
Leader - This will take place of 'Guild Master'.
Brethren - This will take place of 'Officer' and is a rank only given to founding members of our guild.
Fellow - This will take place of 'Member' and is the rank all fully approved members will hold.
Traveler - This is the rank for all new additions to the guild, they will hold this until fully approved by others within the guild.
Pariah - This is the rank for probationary members, those who have done some wrong, and are under review.
((Later today, I will be posting a sticky thread of all the guild members, and their ranks, as well as the full list of permissions for the various ranks))
Posted by Feren at 10:36 AM | Comments (0)
February 09, 2005
A Tabard has been chosen...
Well friends, it has been a momentous couple of nights. First our guild is finally formed, then new members are welcomed to the fold, and last night, after an amusing run through the Wailing Caverns, our Tabard was designed and purchased.
Many thanks to all of you who contributed to the purchase cost of the thing, without the help, we would still be waiting.
So here is the design that was chosen, with fairly unanimous approval (of those present anyhow):
If anyone needs assistance in purchasing their own tabard (the cost is a gold.. 90 silver if you are in good standing with the town in question), let me know, and I'll see what can be done.
Posted by Feren at 10:13 AM | Comments (0)
February 08, 2005
Huzzah! The Guild Has Formed!!!
Last night, I was finally able to get the charter fully signed and the guild is now officially formed. We can also welcome two new members to the fold, Darba and Ishne, both of whom joined us last night. Darba is a hoot, and heartily look forward to adventuring with her. Ishne I spoke with only briefly, but seemed to be a very bright your Tauren with much promise.
There are some 'business' matters that need attending to, though. The first is the matter of titles within the guild. I do not care for 'Guild Master', 'Officer', 'Member', 'Veteran', or 'Initiate' (I think that's all of them). I would like to change all of these titles, but cannot for the life of me think of any good ones. Let me know your opinions, perhaps we can vote on a good solution.
Also, I will actively be trying to gather up the gold to purchase our Tabard. I have two preliminary designs.
and
I'm open for suggestions though, if folks dislike those two. ((WorldOfWar.Net has an excellent Tabard designed tool if you wish to try your hand at it))
The cost of the Tabard is 10 gold for the design, and I believe it is an additional gold for each person to purchase one, but I may be mistaken. Donations are welcome, but not necessary.
Posted by Feren at 11:14 AM | Comments (1)