September 07, 2009
Finding our way
Who are we? What do we stand for? What do we do? Why are we here? After so many years it's time for us to find who the Ishnu Por Ah is again, identify our ideals and build strength to move forward into the unknown ((though it is actually known. . .can you say Cataclysm? heh)). Looking forward to what will hopefully be a fruitful endeavor.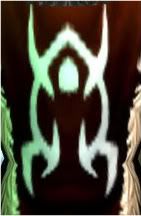 Ishnu Por Ah
"For the Earthmother"
Guild News (IC) Posted by Red Earth at 07:30 AM | Comments (0)
March 21, 2006
Updates!
After a considerable amount of work, with feedback from most of the current body of the guild, our new Charter has been released. You can find it up above, beside the guild roster.
A HUGE debt of thanks go to Red, Keeya, Shim, Echota, Geryon and the others who contributed to the writing of the new charter.
Bear in mind, as you read it, that it is a living document and is subject to change from time to time. I will alter the last edited tag to reflect any changes that have been made. Also, from here forward, any larger additions or changes will have a link placed after the modified date to make finding them simpler. (This doesn't include typographical errors and the like, only larger portions of text).
Guild News (IC) Posted by Feren at 10:36 PM | Comments (0)
January 17, 2006
So Long Kogg...
You're a great guy, and I was sad to hear from Red that you'd decided to go, but life is what it is, and you've got to do, what you've got to do. The fact that you took the effort to log in, talk to someone, and remove yourself speaks volumes about the kind of guy you are.
If you ever come back, you'll have a home with us, and hey, if you've got an alt who's big on Nature and the Earthmother, look us up too.
Best of luck buddy.
Feren
Guild News (IC) Posted by Feren at 10:11 AM | Comments (0)
January 11, 2006
... Still growing
Despite little fanfare or news announcing that we're still accepting new folks into the guild, fresh blood keeps coming. We're up to 43 strong and there's a few more recruits poking around
Look for a guild meeting some time this month (possibly the 23rd).
Head on over to the forums if you've got any questions, and we'll see you in game.
Site News (OOC) Posted by Feren at 11:48 AM | Comments (0)
October 20, 2005
We're Taking the Plunge
Hopefully with everyone's blessing. I've started the recruiting campaign. A long time in coming, I know. Hoping it goes well and we get some great new players and personalities added to our lovely little guild.
If you don't know already, we've recently added a few who have been long time friends to some of us. So if you haven't, welcome Eshan, Avaryne, and Neris who has made his return. Yay!
If you're new to us and considering membership, I'll direct you to our forums here to take a look around. And you'll find a bit more description and a place to apply in our General Discussions section.
*puts on her scuba gear and dives in*
Red Earth
Guild News (IC) Posted by at 11:08 AM | Comments (0)
August 11, 2005
Things go awry when Feren-mun is away
OOC:
Well.. it looks like things have changed dramatically, some of us have splintered off to become Razortalons. It's really no suprise, most of us knew Meri was going to do it anyway and I support him in his endeavor. We lost Nirani, Neris, Xenarr and Merimu.. sort of the domino effect, which again i'm not too suprised about. I knew it was going to happen eventually. Being that Neris is no longer in the guild the weight falls heavier on Red's, Qoz's and my shoulders. I'd also like to welcome Dregly and Citlali into the guild! Don't mind the craziness... if it's not trolldrama.. it's something else.. ;)
-Urg-mun
Guild News (IC) Posted by Urguriak at 05:40 PM | Comments (0)
July 27, 2005
Change is in the air
OOC:
Many, many things were discussed at the guild meeting last night, our first in several months. Red Earth is going to be posting a summation of things, I think, in the forum when she has a moment to do so, but there are a few changes which should be noted right away.
In my stead (heck, even in my presence), leadership now falls on the shoulders of four folks: Red Earth, Qoz, Urguriak, and Neris.
Also, I have granted permission to both Red and Urg to update this front page. Should Qoz or Neris want it, they just need to ask (I shouldn't have any problems setting it up so they can). Hopefully that will prompt some more activity here.
I URGE folks to use the forum more frequently, even if it's just silly crap to let us know you're still around. We clearly had (have?) a problem with communication, and with all the resources we have at hand to talk to one another, there's really no reason for it, in my opinion.
There will be an IC post regarding the changes in the guild from me as well, as well as a shuffling of ranks, and what they are allowed to do and suchlike.
Guild News (IC) Posted by Feren at 12:36 PM | Comments (0)